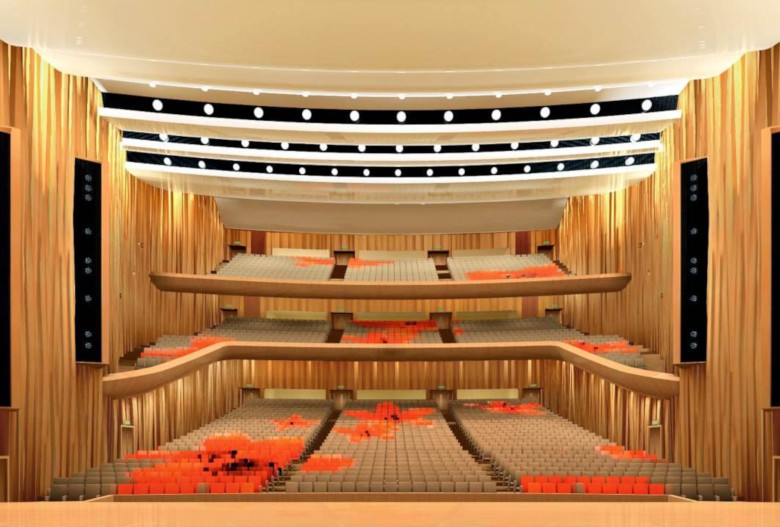 The province of Guangdong and the municipalities of Guangzhou wished to build a new, prestigious congress centre for international and national conferences, extensive meetings of the provincial and municipal governments and for commercial fairs and cultural manifestations. The congress centre has a volume of 22,000 m³.
The main hall, with 2,500 fixed seats on the ground floor and two balconies is capable of accommodating a variety of events: large meetings but also theatre and music performances.
A removable orchestra shell, variable sound absorption by curtains, and a sophisticated sound amplification system will enable the multi purpose use of the hall.
Client
Province of Guangdong, China