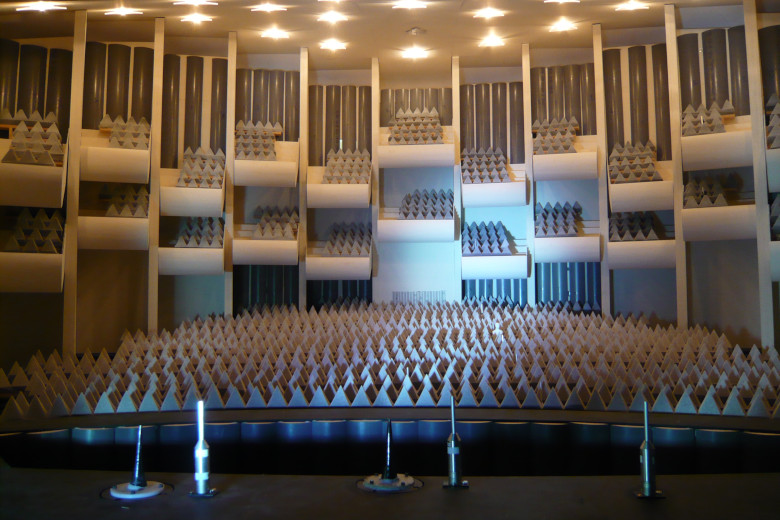 Opera Cologne
The Opera in Cologne houses the resident opera company and was founded in 1957, with its predecessor destroyed in the world war. The building was designed by Wilhelm Riphahn and is known for its characteristic terraces at the outside of the stage tower and the characteristic Balconies (see picture) in the hall.
Although the acoustics of the hall is quite good, further improvements will be made. After extensive measurements acoustical goals for the renovation were formulated: to increase the warmth, to reduce echo's from the rear wall and to improve ensemble for the musicians. The building has a monumental status and these improvements have to be made with great care for the materials of walls and ceiling. To investigate the effect of alterations an acoustic scale model research was performed.
Theatre Cologne
The adjacent theatre (Schauspielhaus) is designed by the same architect, a few years later. This theatre suffers from poor natural speech intelligibility due to large dimensions (850 people without balcony) and lacking reflections. This theatre is being redesigned, as much as possible referring to the existing, to improve reflections and to make it possible to use the theatre without electro acoustical enhancement.
Furthermore rehearsal rooms were renovated and a number of new rooms were added above a new building part for loading. The work also involved the building acoustics, noise control of building service machinery and building physics (e.g. energy use).