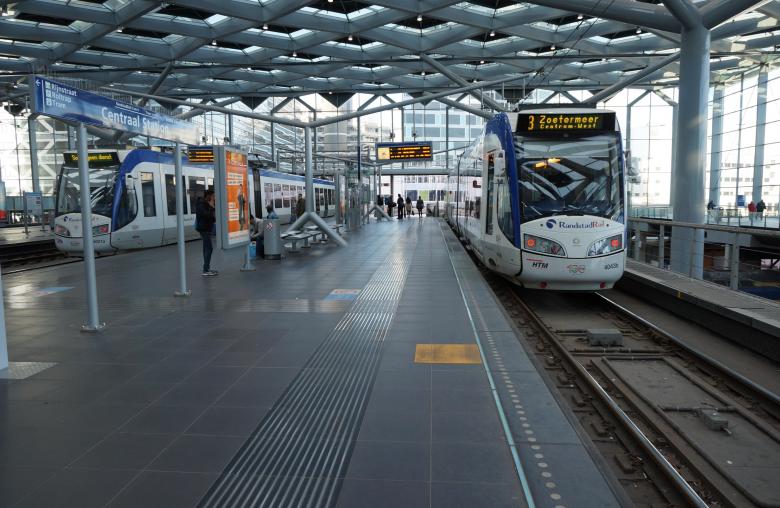 Randstadrail is a so-called lightrail concept, where the trains can be used on both tram tracks and train tracks, between The Hague, Zoetermeer and Rotterdam.
The Hague central station has also undergone rigorous renovation. During this renovation, the new 'Randstadrail' connection has been made part of the tram station and the connection to the train station has been improved. One of the first construction activities was the adjustment of the tram platform above the train tracks in order to be able to accommodate the Randstadrail.
Measuring noise and vibrations
The goal of the research was to achieve that a passing train would not cause any hinder for any passers-by underneath the track.
To realise the platform, measurements have been taken of the levels of vibration and noise in the existing situation. Based on these measurements, we made a forecast of the vibrations in the new construction of the platform. Next to the measurements, we used a calculation model based on a mass-spring-damper model of the constructions. These calculations have been done for different types of track construction.
Advice
Based on the measurements and calculations, we did several recommendations that would limit the occurring levels of vibration and noise on the tram platform and in the station hall. These were, amongst other things, connected to the construction, the track construction and room acoustics.
Client
Project organisatie Randstadrail Den Haag