Photo
MEGA MUNICH ERGO AssetManagement GmbH
Westgate is an 31.600 m² office and commercial building on Habsburgerring in Köln. The building consists of four building wings in a ring-shaped layout with seven floors above ground. On the ground floor of the building, shops are planned, the upper floors are to be used as office space. For the two underground floors, ancillary rooms as well as an underground car park are planned. The inner courtyard of the building is provided with a vaulted foil roof structure. The building has an sustainable energy concept, using reneable energy from the soil. 
Contribution of Peutz
The scope of work included the construction physics as well as acoustics, thermal building physics and the preparation of a component catalogue. In order to evaluate thermal comfort for the planned hybrid facade, CFD simulations were performed.
Additionally vibration measurements as well as external noise measurements were carried out. Within the area of noise immission protection, the components of the technical building systems are verified with regard to the acoustic requirements and necessary measures were recommended.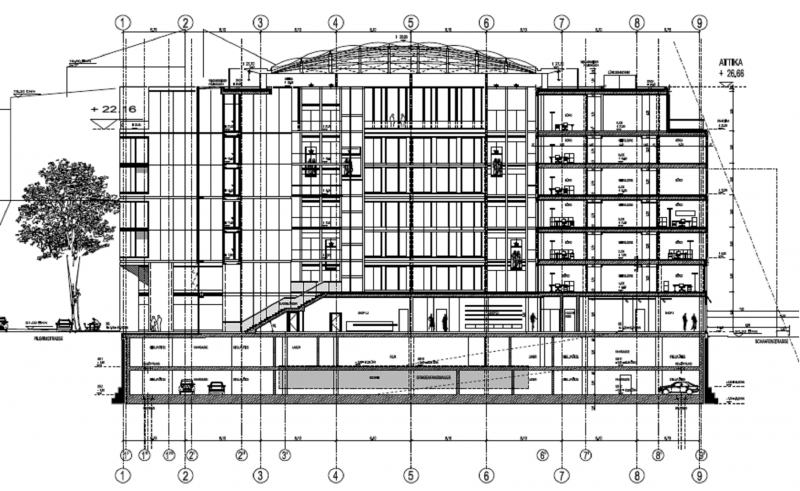 Client
MEGA MUNICH ERGO AssetManagement GmbH