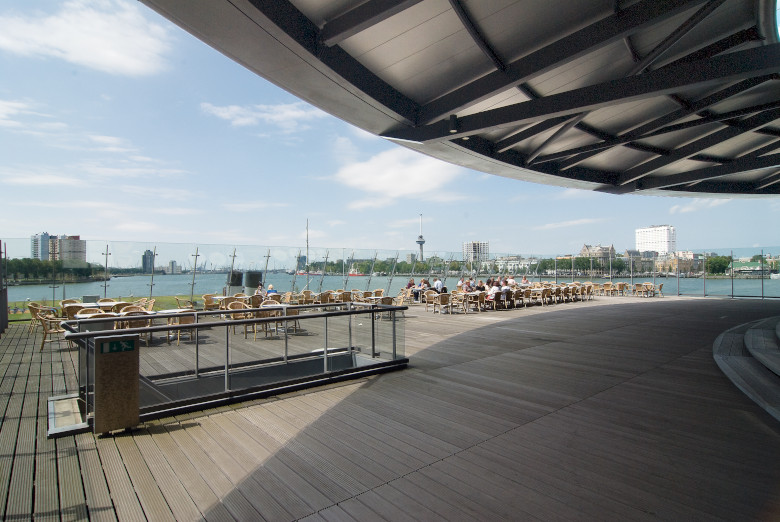 Standing alongside the distinctive Hotel New York on Rotterdam's Wilhelmina Pier is the World Port Center. The office building's principal occupant is the Port of Rotterdam Authority. The top floors of the 32-storey building are devoted to large conference rooms that provide a fantastic view over the port. The building was designed by the famous architect Sir Norman Foster, who achieved international fame with his designs for Stansted airport in London, the Hongkong & Shanghai Bank in Hong Kong, the expansion of the Reichstag building in Berlin and the 259-metre-high Commerzbank in Frankfurt. He also drafted the master plan for the entire Wilhelmina Pier in 1992.
Contribution of Peutz
With its openness to the Maas river and the prevailing south-west wind, it can be very windy along the Wilhelmina Pier. Wind tunnel research based on the original design also showed that the building would have a very poor wind climate. In consultation with the client and the architect, steps were taken to find solutions for the problems with the wind climate around the building, and particularly on the terrace. One of the answers was the distinctive canopy around the building.
Windbreak screens were also placed around the terrace and the main entrance was moved from the waterfront to the landward side of the building. The measures were ultimately crucial for the building's image.
Client
ING Real Estate Development