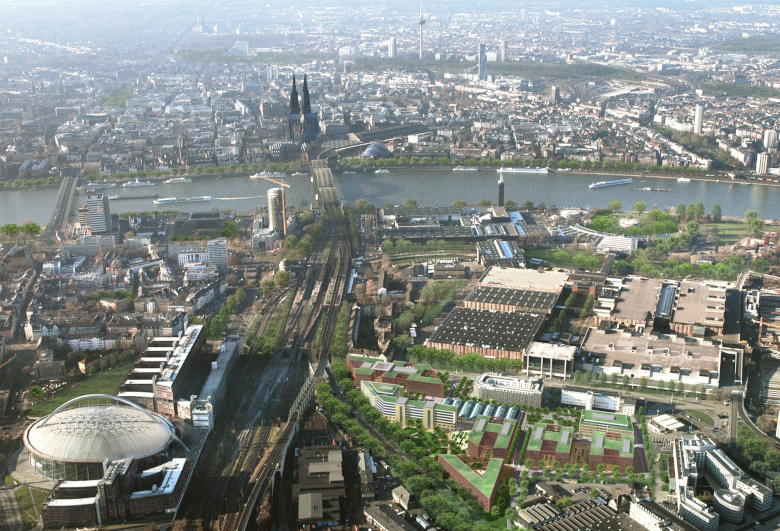 On the Deutz-Mülheimer Straße, near the exhibition centre in Köln-Deutz, a new office park is being constructed. In connection with urban development planning, comprehensive immission protection studies were carried out. This comprised the determination and evaluaton of the traffic noise and industrial noise immissions as well as the evaluation of the pollutant situation.
Due to the heavily used railway lines bordering the area in the south, vibration measurements were carried out to provide a basis for forecasts of the impact within the planning area.
Upon this basis, the boundary conditions for further planning were developed and the necessary determinations in the development plan prepared.
Client
Multi Development Germany, Duisburg