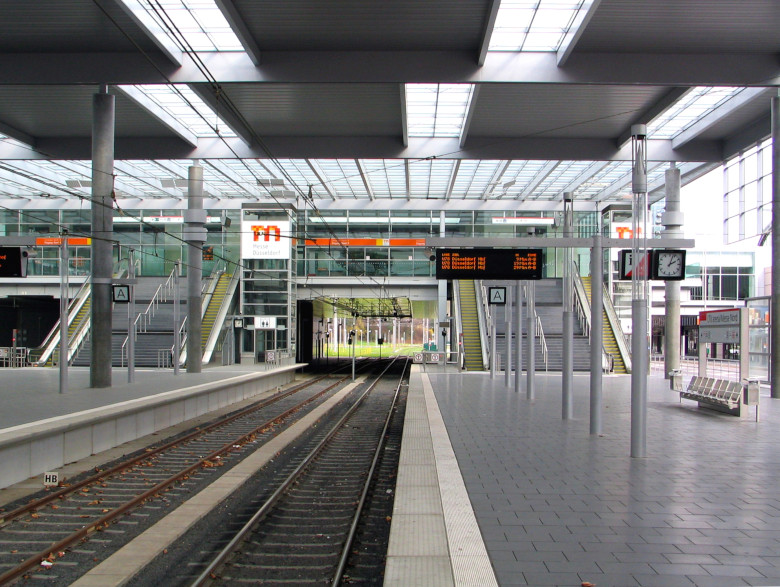 The railway station Messe Nord is part of the U80 light railway track in Düsseldorf.
Technical noise studies were carried out in order to determine the future noise immissions for the surrounding residential area. The noise levels were calculated on a floor-by-floor basis for all facades of a residential building orientated toward the new railway development route.
In a second phase the construction noise was evaluated to several residential buildings in the surroundings.