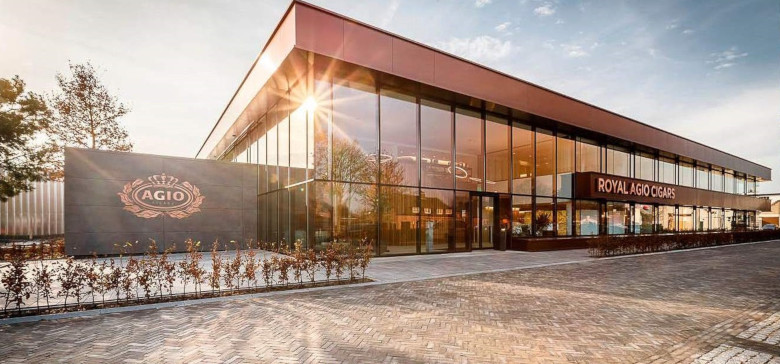 Photo
Royal Agio Cigars Duizel
Duizel in Noord-Brabant, Netherlands has been the home base of Royal Agio Cigars since the establishment in 1904. In Duizel, packed cigars are provided with excise seals, labels and cartons and they get one last quality check before they are shipped to destinations all over the world. Sales are mainly made through own sales organizations in the Netherlands, Belgium, France, Germany and Italy. Furthermore, Agio exports from Duizel to more than 100 countries.
In addition to the complete renovation of the existing office building into a new head office, the project also involves the construction of completely new manufacturing plants (approx. 10.000 m2), including a laboratory for the quality control of the products (cigars). For this project a BREEAM procedure was followed. With the achieved BREEAM final score of 87,1% (construction stage), this project is the first project in the Netherlands that has obtained an Outstanding (5 stars) award certificate for a Bespoke project. The project also won the International BREEAM Award in 2017 in the category 'Mixed Use & Other Buildings'.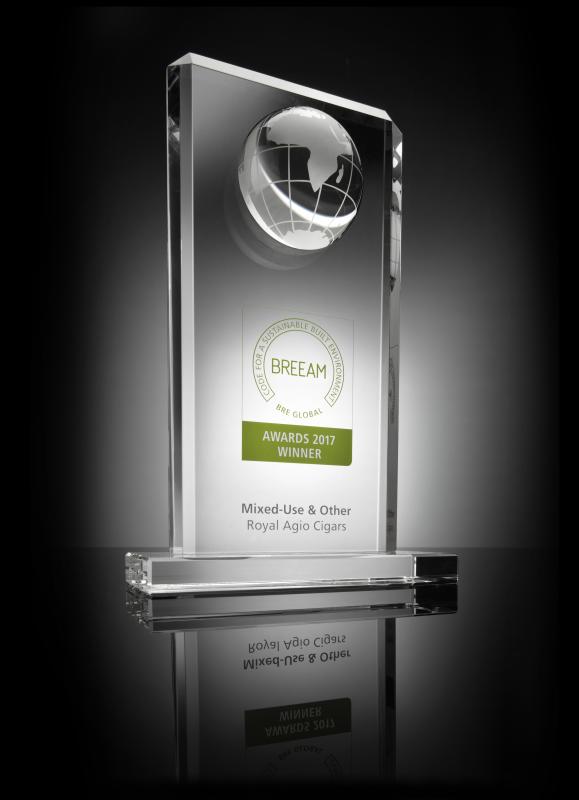 BREEAM Expert
Under the guidance of Peutz as BREEAM Expert, the design team integrated various sustainability measures into the design. For example,  more than 4.000 m2 of solar panels have been installed and mainly LED-lighting was used in combination with daylight switching and motion detectors. A low-temperature heat pump has been provided for climate control in the office.
For the ventilation of the office as well as the manufacturing plants heat and cold are recovered from the exhaust air by means of a heat wheel. For the renovation of the office building the majority of the existing construction (pillars, foundations, floors) has been maintained. By applying water-saving toilets and sustainable installations, further savings in energy and water consumption have been achieved.
In addition to Royal Agio Cigars and Peutz, the project team consisted of BO2 Architecture and Urbanism, Van Hout advisors and installers, Mansveld Projects and Services and Remmers Bouwgroep.
Client
Royal Agio Cigars Duizel